My Sphinx cat - Gargy
We've had over eight pets that have crossed over the bridge while we lived in Arizona. Since moving here in Sept. 2016 we just had one of our beloved pet passed away early this morning with no warning or indication that he was ill. He was a Munchkin Sphinx cat name Gargy.
I called CCPC and they called back within a minute or two. JW (the owner) called back and he was extremely sympathetic, understanding and compassionate. Once I arrived at his location he met me with a beautiful wicker basket with a pillow, blanket and a rose..really, who does this??? This guy has to be the most compassionate, sympathetic, understanding person I have ever dealt with in all my experiences in this situation. I can not say enough about this place.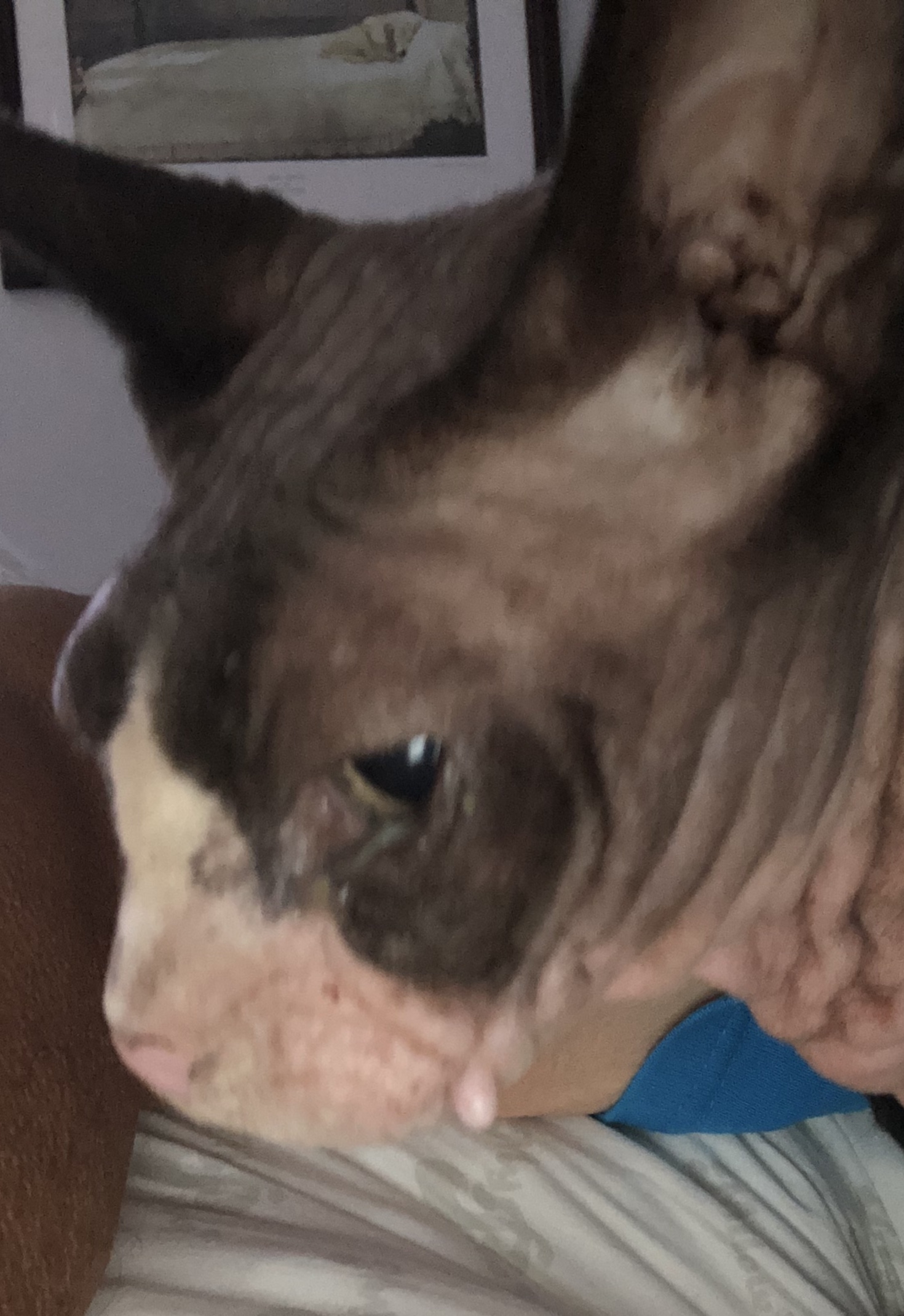 Above and Beyond
I found my beloved cat Trinity passed away in her room. This was unexpected and very traumatic. If it was not for Cape Coral Crematory I would not have been able to have her cremated and would have had to bury her which would have broke my heart eternally. Thank you for you kindness, generocity and empaty. I can not Thank You enough. God Bless You
Above and Beyond
I can not Thank You enough for your kindness and empathy you provided for me and my beloved cat Trinity. My animals are my life and heart. I'm eternally grateful for going above and beyond helping me through Trinity's death. She passed away in my home on January 8th at the age of 23. You were there when I had no idea where to go. Thank You and God Bless You !!