Bella
My Bella died unexpectedly and I called Cape Pet Crematories and they showed up within a few hours of my call. He was very respectful of her body and my feelings and was so sweet and kind. I highly recommend them to anyone. It was difficult for me because this was the first time I had ever experienced the death of a pet firsthand and I definitely appreciate the quick response. If I could give them a higher rating I definitely would. Best experience for this type of situation ever!

Thanks Cape Pet Crematories.

Trixie's Memorial
Our beloved Trixie is now back at home in her permanent resting place, specially made for her memory. We cannot praise the Cape Coral Pet Crematory and the Schmidt Family high enough, for the over and above loving and professional care they extended to us and Trixie.

Thank you again, with our very Best regards from,
John and Stephanie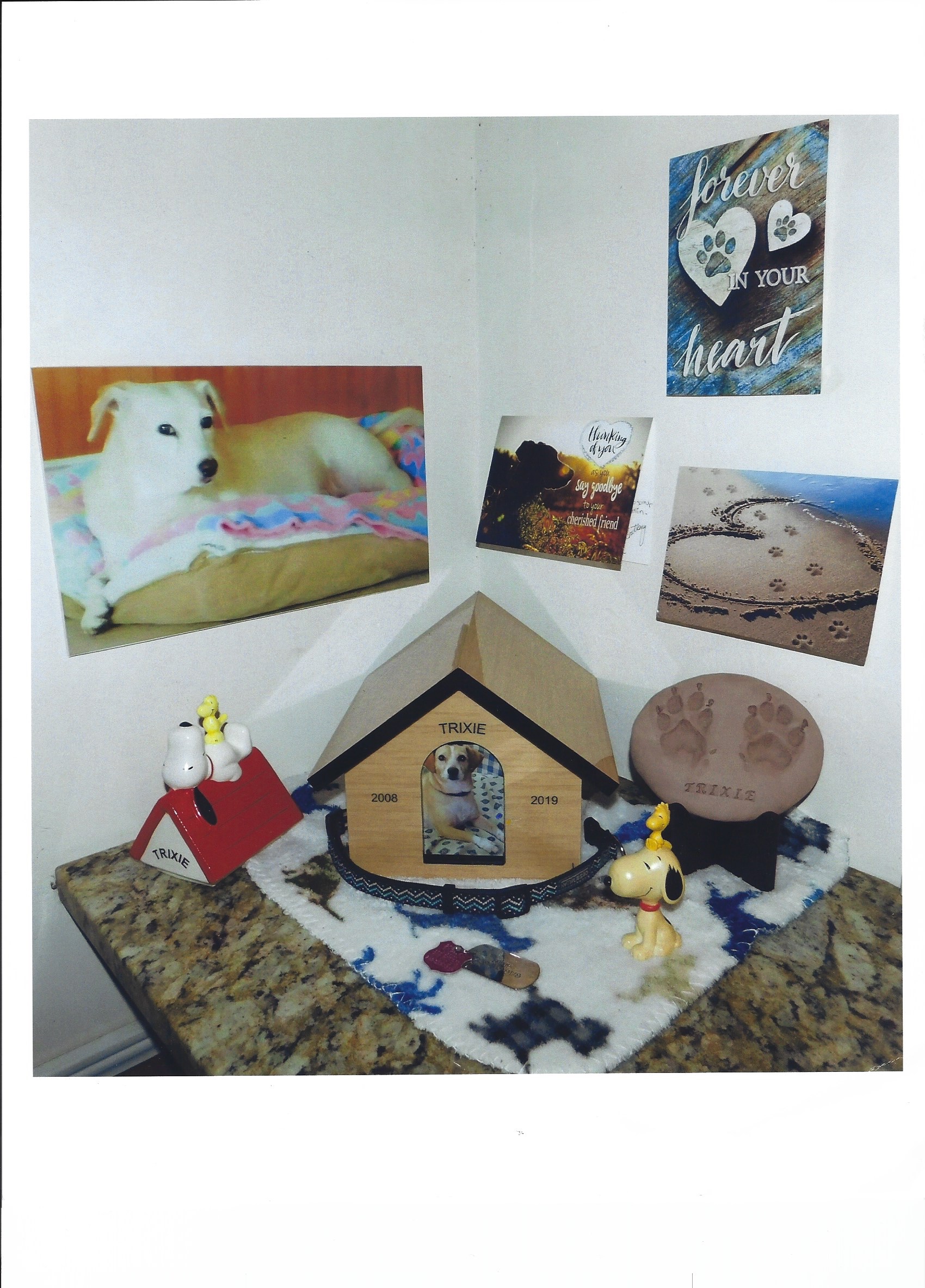 Excellent
We chose Cape Coral Pet Crematory based on a referral. When we had to face the heart breaking decision to put our 17 year old dog Sammy to sleep, JW made this part of the process as smooth as it could possibly be. We got our precious boy's ashes today and have been so impressed from start to finish with this experience. Thank you so much Schmidt family.